Compatibility of work and private life
WIAS pursues a sustainable family and life-phase conscious personnel policy to enable its employees to successfully combine work, family and private life.

We support our employees in achieving their professional and private goals by providing options like flexible working hours and remote work. After all, only when our employees are in an overall balanced life situation can they freely develop their talents in their work. Another goal of the Institute is to increase its attractiveness as an employer when competing internationally for the smartest minds, especially among young scientists.
Certified by the audit berufundfamilie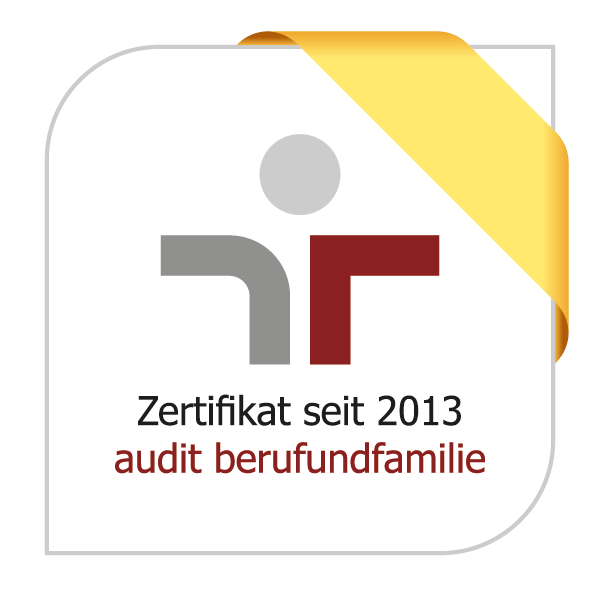 The compatibility of work and private life at WIAS was certified by the audit berufundfamilie for the first time in 2013 and continued to be recertified every three years. In March 2023, the WIAS institute was awarded the certificate with distinction after its fourth audit by the berufundfamilie audit, in special recognition of its long-standing, sustainable family and life-phase aware HR policy.
As part of the certification process, the following options, among others, were created to ensure a balance between work, family and private life:
Flexible working hours
Possibility to work remotely
Part-time and life-phase oriented working time arrangements
Family-friendly scheduling of appointments
Parent-child room
Assistance with work and private life from external service provider
Social activities
Health promotion offers
More about Work-Life Balance on our intranet: » Staff only