Dr. Nikolas Tapia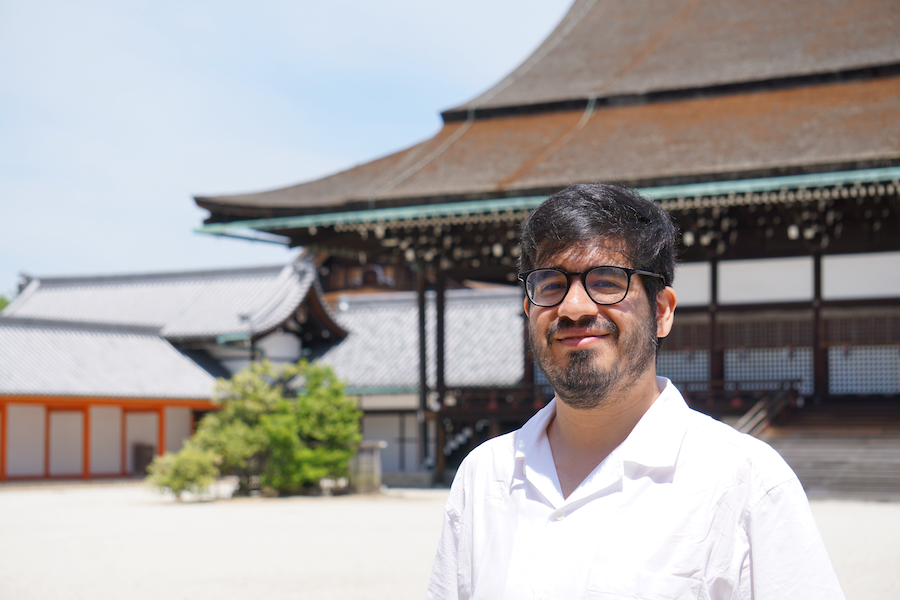 📷 Geraldine Cossio, 2023.
Online Events:
Current Projects
Robustness of Deep Neural Networks, with Christian Bayer, Simon Breneis, and Peter Friz.
Pathwise Itô formula for branched Rough Paths, with Carlo Bellingeri and Emilio Ferrucci.
Translation of branched rough paths, with Joschal Diehl, Kurusch Ebrahimi-Fard, and Rosa Preiß.
Preprints and Publications
Articles in Refereed Journals
Preprints
M. Ghani Varzaneh, S. Riedel, A. Schmeding, N. Tapia. The geometry of controlled rough paths. (2022) arXiv:2203.05946 [math.PR]
Other publications
Transport and continuity equations with (very) rough noise. Report for Oberwolfach Mini-Workshop 2207c "Regularization by noise: Theoretical foundations, numerical methods and applications". Oberwolfach Reports (2022). Published online: 2022-04-12
Unified signature cumulants and generalized Magnus expansions. Report for Oberwolfach Workshop 2050a "New Directions in Rough Path Theory". Oberwolfach Reports 17 (2020), no. 4, pp. 1955–2019. Published online: 2021-09-13
Editorial Work
Guest editor for a special issue of "Symmetry, Integrability and Geometry: Methods and Applications" (SIGMA). Non-commutative Algebra, Probability and Analysis in Action.
Upcoming Events
Past Events
Non-commutative Algebra, Probability and Analysis in Action @ Greifswald, Germany. September 20—25, 2021.
LMMS Summer School: Mathematical Methods for Machine Learning @ Dagstuhl, Germany. August 23—26, 2021.
10th World Congress in Probability and Statistics, Online. July 19—23, 2021.
TMS Summer School for young researchers between geometry and stochastic analysis, Online. June 16--18, 2021. Website.
Mini-workshop: SPDEs & friends.
CIRM Meeting: Pathwise Stochastic Analysis and Applications. March 8—12, 2021.
Mini-workshop: Cumulants in Stochastic Analysis.
14th Berlin-Oxford meeting. February 10—12, 2021.
Rough paths and SPDEs, Online. December 9—11, 2020.
MFO Meeting: New directions in Rough Paths theory, Online. December 7—11, 2020.
Higher structures emerging from renormalisation, Online. October 12—16, 2020.
Bernoulli-IMS One World Symposium, Online. August 24—28, 2020.
Geometry of curves in time series and shape analysis, Online. August 11—14, 2020
13th Oxford-Berlin meeting, Online. June 8—10, 2020.
Young researchers between geometry and stochastic analysis @ Bergen, Norway. February 12—14, 2020.
12th Oxford-Berlin meeting @ Alan Turing Institute Oxford, UK. December 4—6, 2019.
Visit: INI Program @ Oxford, UK. December 1—12, 2019.
Analytic and Algebraic perspectives in the theory of rough paths and signatures @ Oslo, Norway. November 14—15, 2019.
Recontre GDR Renormalisation @ Calais, France. September 30—October 4, 2019.
GSI'19: Geometric Science of Information @ Toulouse, France. August 27—29, 2019.
Summer School: Mathematics of Deep Learning @ Berlin, Germany. August 19—30, 2019.
SciCADE @ University of Innsbruck, Austria. July 22—26, 2019.
11th Oxford-Berlin meeting @ WIAS Berlin, Germany. May 23—25, 2019.
Noncommutative Stochastic Analysis 2019 @ NTNU Trondheim, Norway. May 8—10, 2019.
New Directions in Stochastic Analysis: Rough Paths, SPDEs and Related Topics @ Zuse Institute. Berlin, Germany. March 18—22, 2019.
MAGiC 2019 @ Ilsetra, Lillehammer, Norway. February 25—March 1st, 2019.
Rencontres du GDR Renormalisation @ Laboratoire Blaise Pascal. Clermont-Ferrand, France. November 12—16, 2018.
10th Oxford-Berlin meeting @ Oxford Mathematical Institue. Oxford, UK. November 29th & 30th, December 1st, 2018.
Scholarships and awards
ERCIM Postdoctoral Fellowship. October 1, 2018 — May 31, 2019.
CONICYT Doctorado Nacional 2013. March 2013 — September 2017.